Premium Function Venue Melbourne
"Romantic Luxury Unveiled: Elevate Your Proposal Event at Our Venue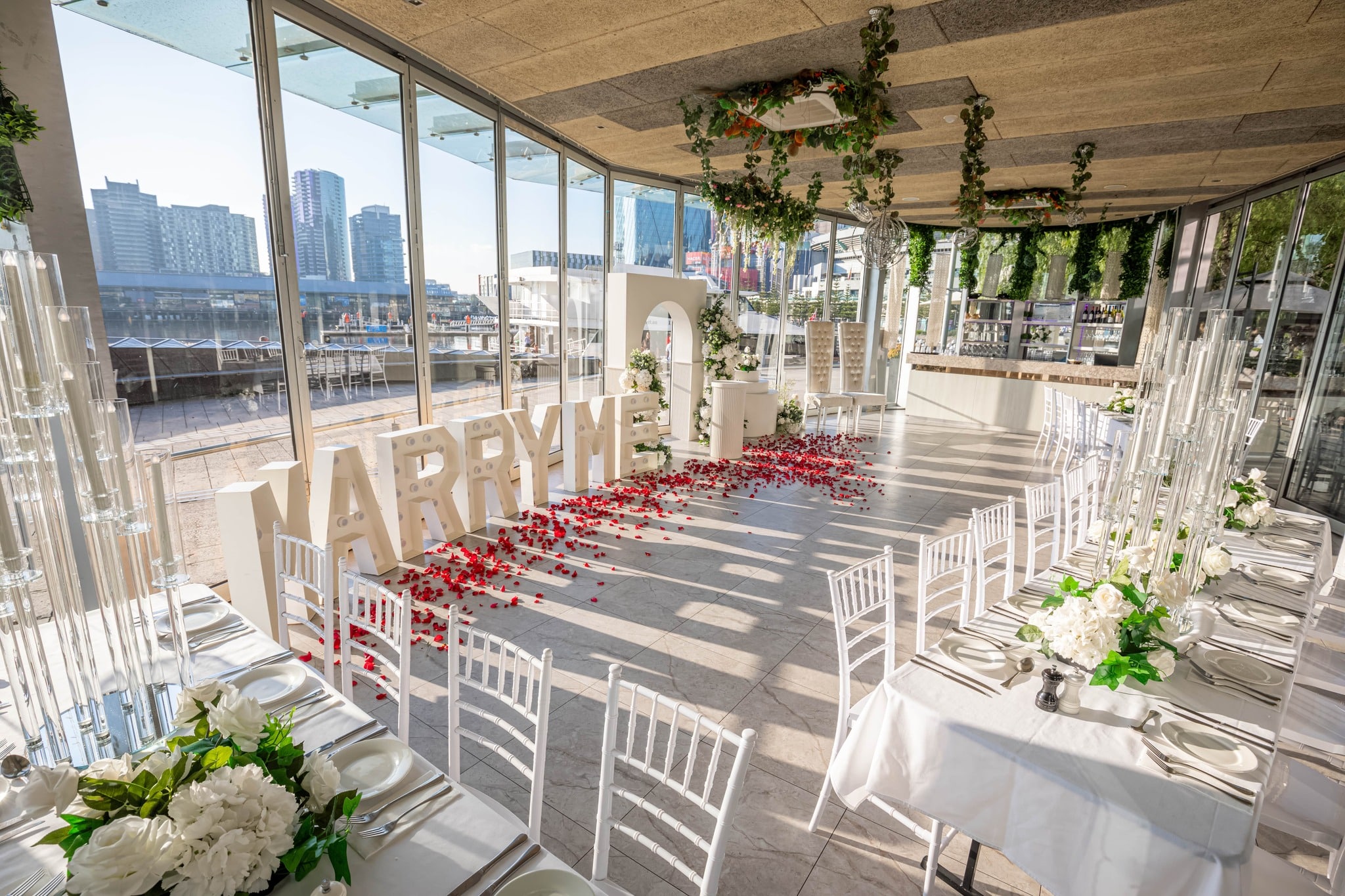 Melbourne's Most Opulent High-End Event Venues:
Where Luxury Meets Romance.
Are you searching for the ideal venue to pop the question and make your proposal truly special?
Look no further than Harbour Kitchen.
As a leading event venue, we understand the importance of creating magical moments that will be cherished for a lifetime. Our dedicated team, stunning location, and personalized services ensure that your proposal event will be nothing short of perfection.
Read on to learn more about Harbour Kitchen's exceptional offerings and why we are the ideal choice for your romantic proposal event.